Mountain Biking Across Central Wales...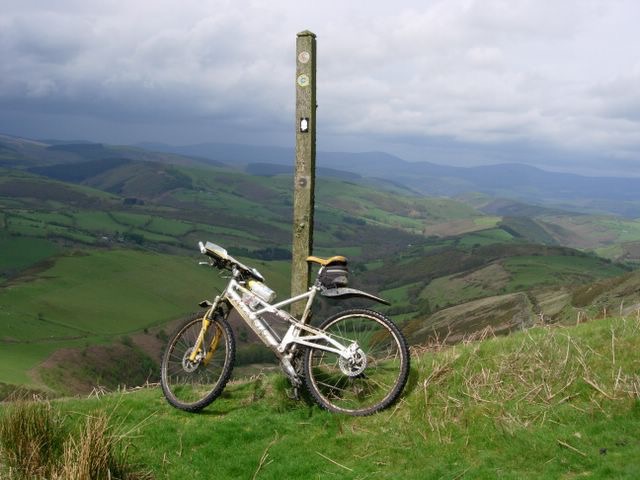 The IMBA Trans Cambrian Way is an epic 100 mile mountain bike route from the English border to the Irish Sea across the remote hills and moorland of central Wales. Cycle magazine covered the route in 2008: read their article here.
You can download a free Ride Guide from here: RideGuide.pdf.  Or you can order a printed copy with annotated colour maps from here.
GPS Route Downloads
The route is sponsored by TrackLogs digital mapping.

These route log files are useful only if you have the appropriate GPS Mapping software plus map tiles for mid Wales.
Problems Downloading?
Some web browsers display the raw file instead of saving to disk: confusing!  If this happens, please use "right-click, Save As" to save each file to your computer. On an older Apple Mac with a single-button mouse, just hold down the ctrl key when you click on a file link.
If you need to convert these files into another format, we recommend the free online converter at www.gpsvisualizer.com/gpsbabel.  For best results, start with the GPX files.  Or better still, just try importing the GPX files directly into your own GPS Mapping software.
The Time To Beat?
We recommend riding the route over three or four days, though very fit riders with good navigation skills may attempt it over two days.  In August 2010, however, Jason Miles and Dave Powell rode the route in a staggering 9hrs 51 ride time and overall time of 12hours 10.  You can read about that here.